NEW REPORT
2020 End of Year Phishing Report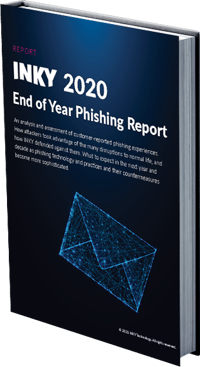 Now that 2020 has closed out, I think we can safely say it was a banner year for the phishing industry. In some ways, the environment was perfect for nurturing phishing attacks: people were isolated by COVID-19 for much of the year, and they were dealing with unfamiliar situations, fear, and uncertainty. And they were more than ever reliant upon the infrastructure of the Internet, particularly email.
In this report you'll learn:
The most common and sneaky phishing attacks from 2020
What to expect in types of phishing attacks in 2021
Why phishing is still a problem for businesses across the globe
Tips for preventing phishing attacks this year
Download your free copy of the report today.