API vs. Inline - Which is right for my organization?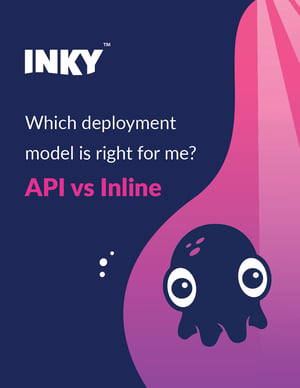 Several startups now offer API-based solutions to enhance email security, particularly addressing the pervasive problem of phishing.
At INKY we've studied (and implemented) both API and Inline deployment styles to assess their relative merits.
In this guide, you'll learn:
In-depth understanding of what these options are
The Pros and Cons of each
Variations for deployment for both options
Download the full guide to learn more about these deployment options.