Understanding Phishing: CEO Impersonation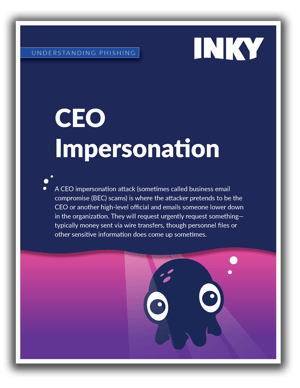 CEO Impersonation attacks or sometimes they're referred to as Business Email Compromise (BEC, including wire fraud attacks, have become a favorite for cybercriminals because of the potential to trick employees into taking the bait. A successful attack usually means tricking the victims out of thousands of dollars. This is the most successful type of phishing tactic, because they're almost impossible for legacy email filters to catch..
Download this report to learn more.