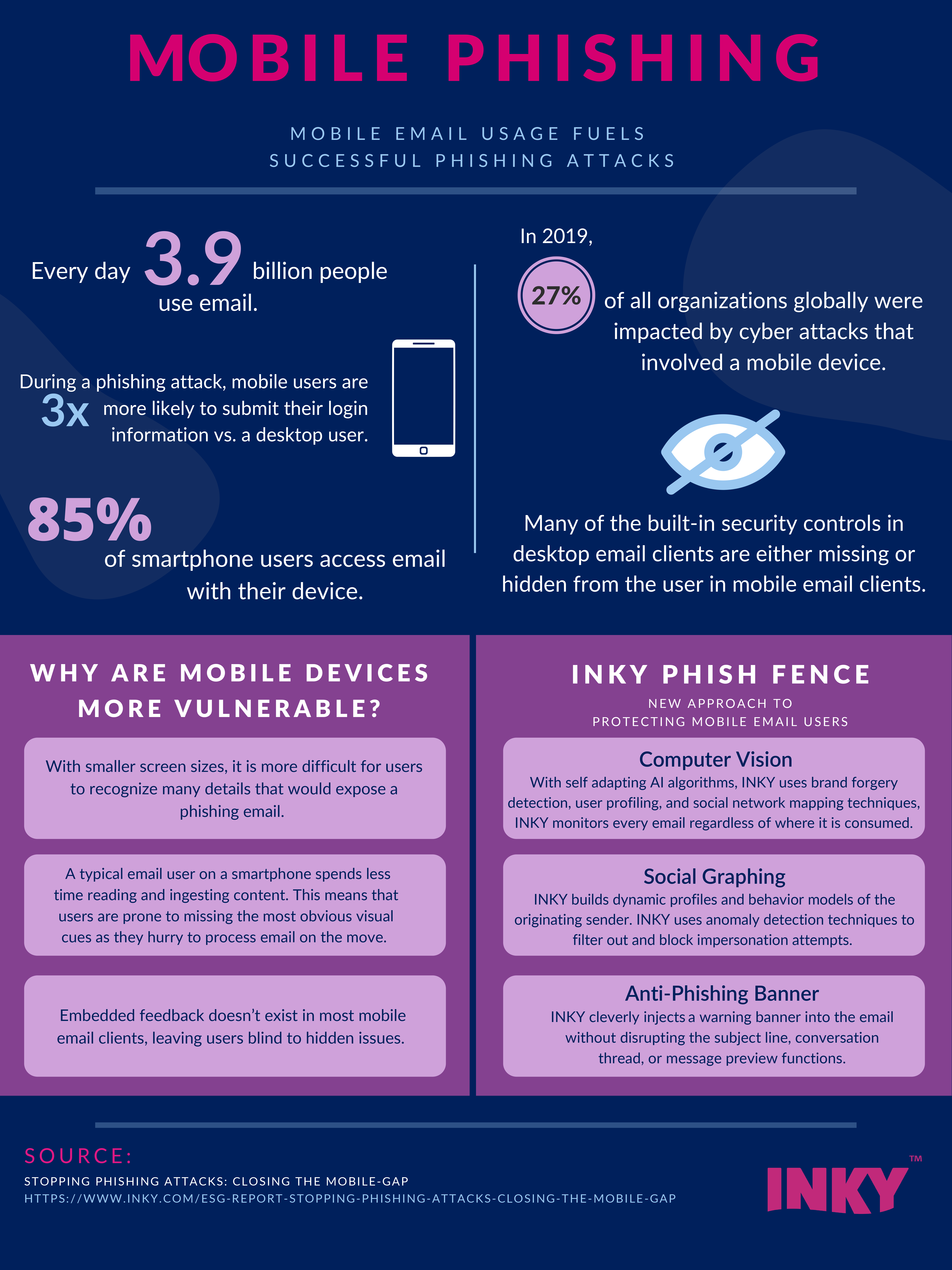 Ready to learn more about INKY's phish fighting capabilities, and see INKY in action?
Schedule a demo with one of our knowledgeable email security experts today!
------------------------------------
INKY® is the most effective hero in the war against phishing. An award-winning cloud-based email security solution, INKY® prevents the most complex phishing threats from disrupting or even immobilizing your company's day-to-day business operations. Using computer vision, artificial intelligence, and machine learning, INKY® is the smartest investment you can make in the security of your organization. INKY® is a proud winner of the NYCx Cybersecurity Moonshot Challenge and finalist in the 2020 RSAC Innovation Sandbox Competition. Learn more about INKY® or request an online demonstration today.
Infographic Source: https://www.inky.com/esg-report-stopping-phishing-attacks-closing-the-mobile-gap