The President of the United States has an important update to share concerning the spread of COVID-19.
…or does he?
At a time when our nation is at one of its most vulnerable points, cybercriminals are stepping up their game. It's a sad state of affairs when someone would prey on others when they are at their weakest, but that's what hackers do. Thankfully, while we're all doing our best to stop the spread of the Coronavirus, INKY is working behind the scenes to stop the spread of COVID-19 phishing scams. This time, the INKY Phishfence stopped some phishing threats that were…well…Presidential.
In this particular email scam, Russian attackers impersonating President Donald Trump sent two different phishing emails. In both circumstances, the domain names were the same, from email addresses hosted in Russia. The first spoke to an extended quarantine and an adjusted IRS tax deadline. The other was designed to share "groundbreaking steps to slow the spread of the virus". In both cases, would-be victims were taken to a website that is actually a replica of an actual government site. Readers were encouraged to open a special report with details, but what they got instead was a heavy dose of dangerous malware loaded to their computer.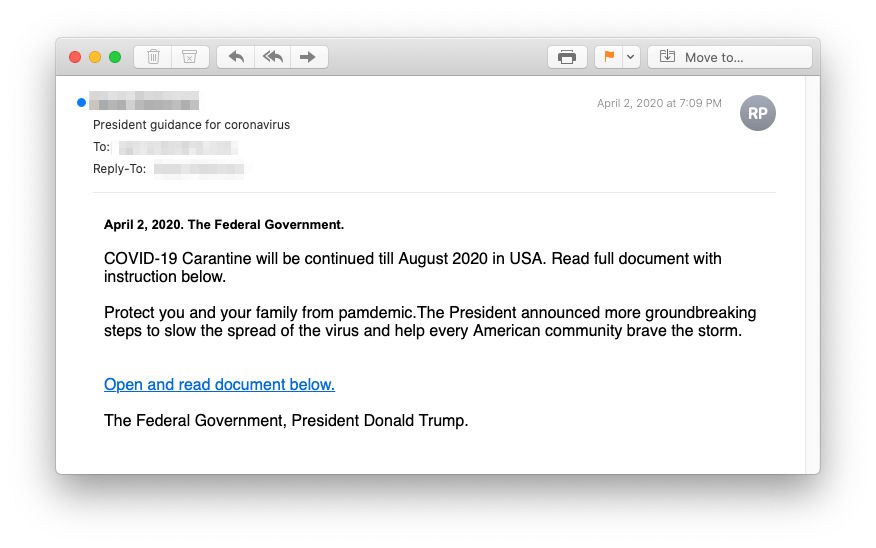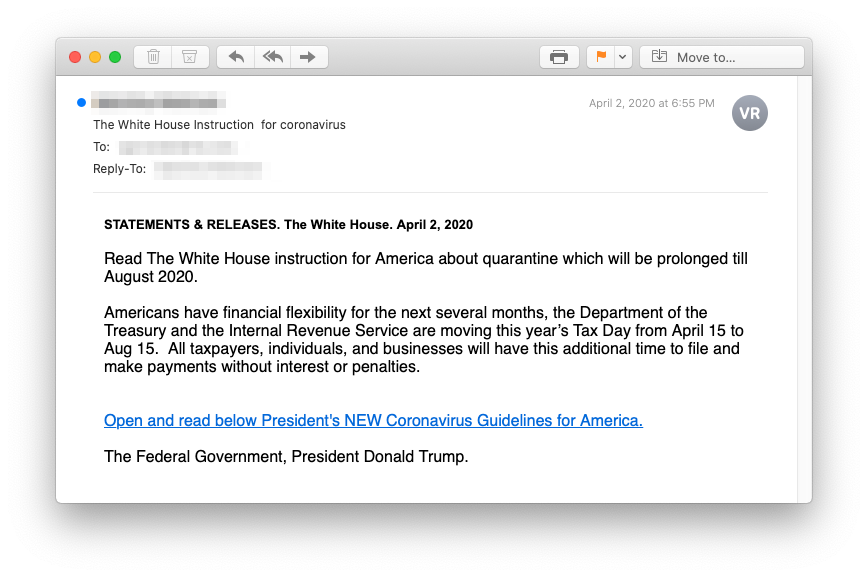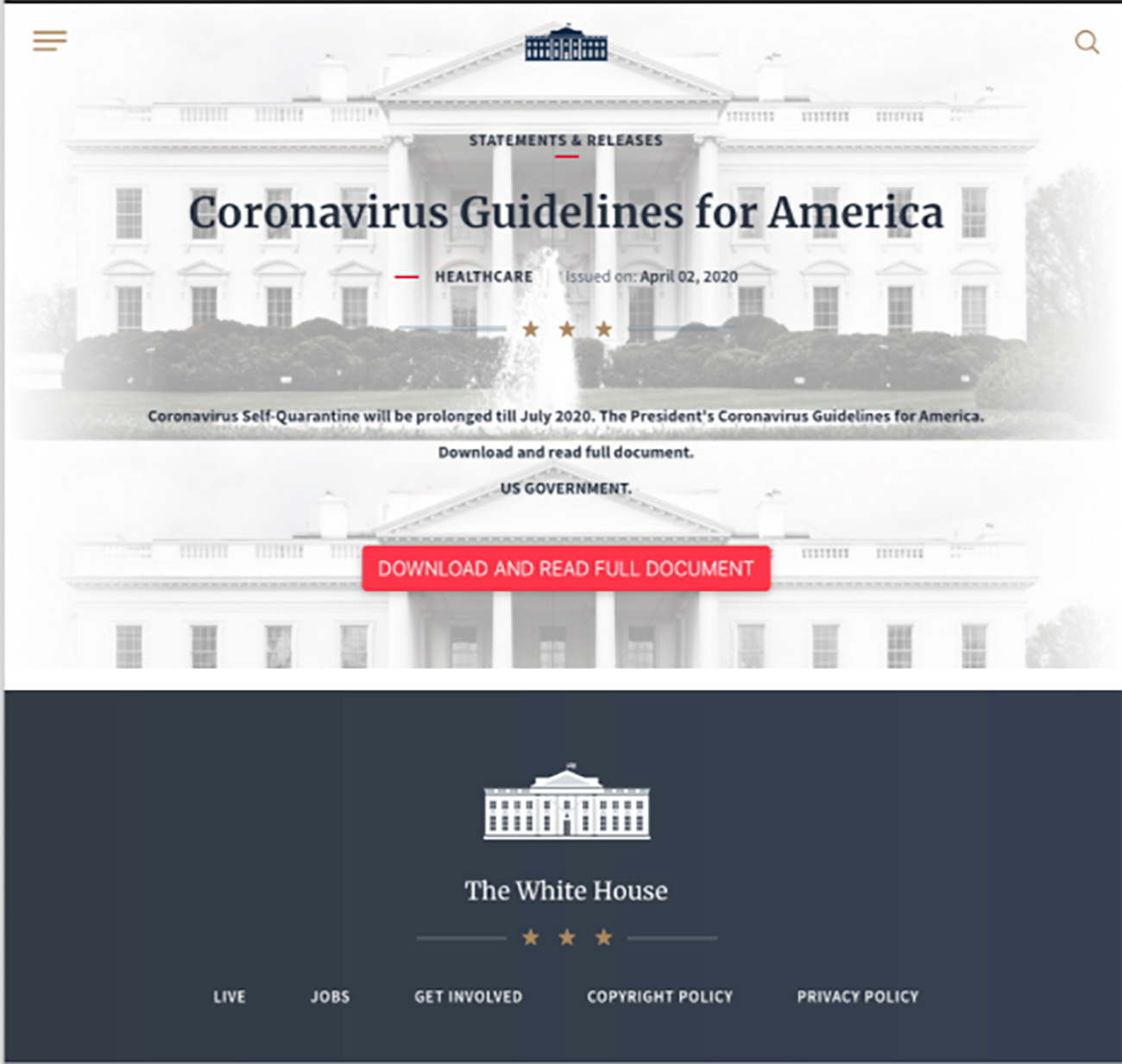 Email phishing may well be one of the lowest forms of theft, but right now it is at an all time high and unfortunately, the COVID-19 pandemic has us all on edge. As a result, companies all over the world with employees working from home are susceptible to— and falling for—complex phishing scams. Protecting yourself and your organization against these attacks has never been more important.
One of our favorite catch phrases is "INKY Catches Everything!". And while we knew our INKY Phishfence was great at recognizing the trademark spelling and grammatical errors email scammers often use, what we didn't realize was that even INKY knows when taxes are really due this year!
Stay healthy. Stay safe. And if we can be of any help to you and your organization in the fight against phishing, we'd love to speak with you. In the meantime, we encourage you to read our full report, entitled Exploiting a Pandemic: White House COVID-19 Phishing Scams.
----------------------
INKY® is the emerging hero in the war against phishing. An award-winning cloud-based email security solution, INKY® prevents the most complex phishing threats from disrupting or even immobilizing your company's day-to-day business operations. Using computer vision, artificial intelligence, and machine learning, INKY® is the smartest investment you can make in the security of your organization. INKY® is a proud winner of the NYCx Cybersecurity Moonshot Challenge and finalist in the 2020 RSAC Innovation Sandbox Competition. Learn more about INKY® or request an online demonstration today.