How many boxes are piling up at your front door? I will confess I now have three Alexa's and have accidentally setup a subscription for AA batteries. If you ever need batteries, I'm your man. With the North Pole's recent Reindeer weight, and carriage regulations Santa is now required to send 90% of his Christmas deliveries from Amazon directly.
As your email box fills up with order confirmations and the music of the season fills up your radio waves the Phishy Grinch's continue their relentless campaign to steal all of your toys. Lucky for you there is a lady in blue who never takes a day off, she may not wear a Santa hat but INKY is truly the email gift that keeps on giving, and today's catch of the day tops her holiday hit list.
The example below is a crafty copy and paste job, the Grinch has cooked up the copy and content from an actual Amazon email. The danger of this, is that many of the contemporary phish filters lack the sophistication to realize this, and with soooo many Amazon emails showing up in our Holiday inboxes this particular phish hopes to swim past our meager human defenses.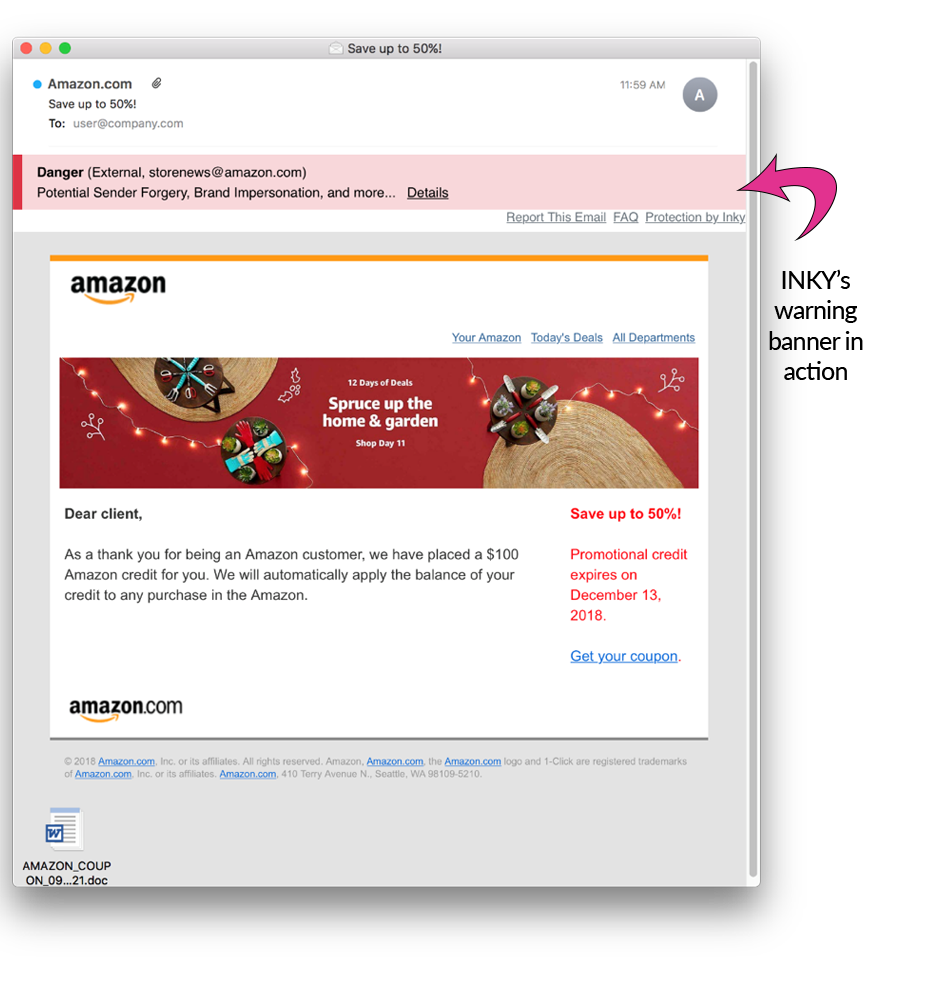 As she always does INKY caught and flagged this specimen, and she had a lot to say about it: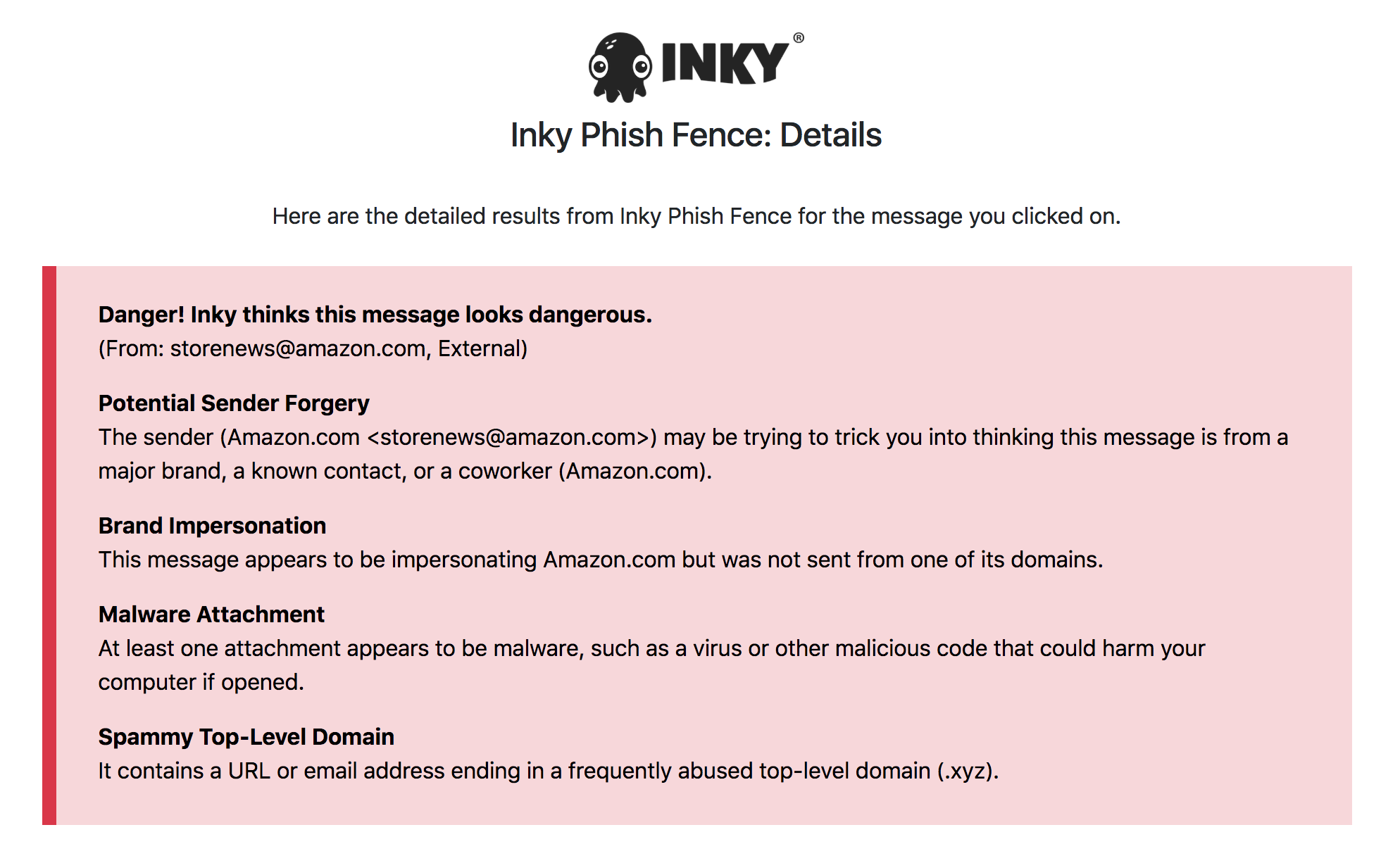 DANGER! INKY thinks this message looks dangerous, that's right sports fans, INKY THINKS! Her artificial intelligence and machine learning engine are all here to make smart calls on otherwise safe looking emails.
This holiday season Phish Fence users can read their emails to the tune of their favorite carols assured that they can communicate with confidence, and for those poor waif's who haven't welcomed INKY into their inboxes, she makes a great gift.
INKY... working through the Holidays.