This holiday season, we would like to share a dozen of our favorite ways INKY protects inboxes all year long. To help you learn more about this special dozen, we've added INKY resources for each day with additional information. We look forward to seeing you in 2021 and until then, we'd like to wish you a Happy Holidays and a very Merry Phishmas, from our Phishtank to yours!
Play this instrumental background music for full effect.
---
On the 1st Day of Phishmas my INKY gave to me...
🎶 A lesson in stylometry 🎶
Every sender has a unique style. Maybe it's your greeting or use of punctuation. Perhaps you even use a few signature emojis. INKY knows how your closest friends and colleagues write and it is this 'stylometry' that helps INKY know when an imposter is trying to fool you. Learn more about INKY's unique approach to catching phish with stylometry.
---
On the 2nd Day of Phishmas my INKY gave to me...
🎶 Two Forgeries 🎶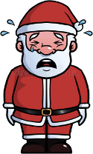 One of the costliest phishing emails is when a hacker impersonates a CEO. These forged emails look like they come from the head of the company and they often instruct a subordinate to transfer funds to a vendor that doesn't really exist. INKY detects forged emails and will alert you right away.
---
On the 3rd Day of Phishmas my INKY gave to me...
🎶 Three Fake Brands 🎶
What looks like an email you can trust could turn out to be your worst cybercrime nightmare. Even a mediocre hacker can place a fake logo onto a phishing email and while the human eye can't discern its legitimacy, INKY can. Down to the pantone color. Learn more about Brand Forgery and how INKY protects against it.
---
On the 4th Day of Phishmas my INKY gave to me...
🎶 Four Mobile Threats 🎶

Mobile devices are the perfect target for a phishing scam. Not only are more employees working remotely, but by their very design, mobile phones don't have the security of a desktop computer. Read more about the mobile phishing threat in this ESG Report: Closing the Mobile Phishing Gap.
---
On the 5th Day of Phishmas my INKY gave to me...
🎶 Five ATOs 🎶
ATOs, or Account Take Overs, put the bad guys in the driver's seat of your email account. Once a hacker has your log-in information, there is not telling how many of your contacts they might phish. Hold on to your email account and your reputation by ensuring your email is protected by INKY.
---
On the 6th Day of Phishmas my INKY gave to me...
🎶 Six Hackers Hacking 🎶
How many ways can a hacker commit a crime? There are dozens and we'd rather you read about them, as opposed to experience them. See the latest cybercrime statistics and keep hackers at bay by downloading the INKY Phishing Prevention Tool Kit.
---
On the 7th Day of Phishmas my INKY gave to me...
🎶 Seven Stolen IDs 🎶<
Hackers are known to clone legitimate websites and keep them online just long enough to watch you enter your sign-on information. From there, they can access all sorts of systems, posing as YOU! You need to go beyond two-factor authentication (which can be hacked) and get the protection only INKY offers.







---
On the 8th Day of Phishmas my INKY gave to me...
🎶 Eight Bad Attachments 🎶
One quick click on a seemingly innocent attachment can open your company to a crippling experience with malware or even ransomware. INKY has a sixth sense about malicious attachments. Learn how we spot them and how we can prevent you from getting phished.
---
On the 9th Day of Phishmas my INKY gave to me...
🎶 Nine Phony Payments 🎶
Today's sophisticated cyber criminals have masterminded thousands of phony payment scams. They have even been known to work in groups to steal your stimulus checks, trick your AP team to transferring emergency funds, or even to change the bank deposit information of large vendors to steal their payments. Keep your hard-earned revenue in the bank with INKY's help.
---
On the 10th Day of Phishmas my INKY gave to me...
🎶 Ten Gateway Breaches 🎶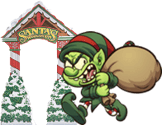 How secure is your email gateway?
Legacy systems can't stand up to today's sophisticated cybercriminals. Read more about new stealth attacks breaking legacy systems, and the pros and cons of traditional SEGS.
---
On the 11th Day of Phishmas my INKY gave to me...
🎶 Eleven Big Red Banners 🎶
Danger. Caution. Safe. No other company alerts you of the phishing threat level of every email in your inbox. It's like having built-in training sessions and you can even report problematic emails with just one touch. Learn more about INKY's banners.
---
On the 12th Day of Phishmas my INKY gave to me...
🎶 Twelve Hacked Credentials 🎶
One phishing email is all it takes for a hacker to get ahold of your login credentials. Whether it's banking credentials, a log-in to company data file, or something even worse, INKY can protect your valuable credentials from being hacked. Read about more about Credential Harvesting in this Understanding Phishing guide.
---
Stay Safe this Holiday Season With INKY. Schedule a free demonstration before the New Year.
----------------------
INKY® is the emerging hero in the war against phishing. An award-winning cloud-based email security solution, INKY® prevents the most complex phishing threats from disrupting or even immobilizing your company's day-to-day business operations. Using computer vision, artificial intelligence, and machine learning, INKY® is the smartest investment you can make in the security of your organization. INKY® is a proud winner of the NYCx Cybersecurity Moonshot Challenge and finalist in the 2020 RSAC Innovation Sandbox Competition. Learn more about INKY® or request an online demonstration today.